I can't believe the news , Robin Williams the actor that I will always remember as Peter Pan from the amazing movie Hook was found dead at his apartment in California at the age of 63.
A preliminary investigation by The Marin County Sheriff's Office shows the cause of death to be a suicide due to asphyxia (suffocation).
I can't believe that the man that brought laughter and joy to the whole world suffered alone and decided to take his own life.. You will be missed Robin Williams..
Here are some messages that were written by celebrities about the death of this legend:

The White House        
✔
@
WhiteHouse
Follow
He made us laugh. He made us cry. He ended up touching every element of the human spirit. #RIPRobinWilliams
Barack Obama        
✔
@
BarackObama
Follow
"Robin Williams was an airman, a doctor, a genie, a nanny … and everything in between. But he was one of a kind." —President Obama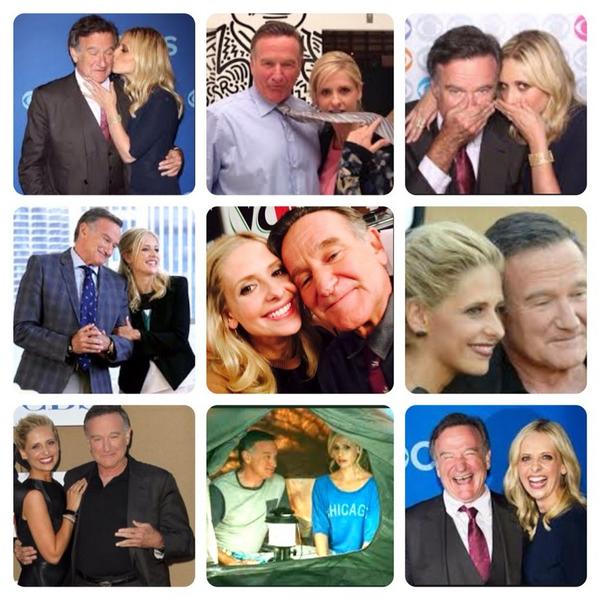 Sarah Michelle        
✔
@
RealSMG

carl reiner        
✔
@
carlreiner
Follow
Never has there been a more talented, morre loved & admired performer. What a shame he left is as he did. You will be missed Robin Williams.

Lena Dunham        
✔
@
lenadunham
Follow
Just shared a moment of silence on the set for Robin Williams, a man who brought so much laughter, joy and healing to so many.

Judd Apatow        
✔
@
JuddApatow
Follow
I remember seeing Robin W on that first Happy Days and thinking that is the funniest coolest person I have ever seen. All bets were off.
John Stamos        
✔
@
JohnStamos
Follow
god no.
John Stamos        
✔
@
JohnStamos
Follow
The first autograph I ever got: Dear money, send mom. Robin Williams

Lindsay Lohan        
✔
@
lindsaylohan
Follow
Mr. Williams visited me the first day of filming The Parent Trap. I will never forget his kindness. What an enormous loss. My condolences
Richard Lewis        
✔
@
TheRichardLewis
Follow
Robin , say it ain't so, Pastor. Love , Rabbi.
Simon Cowell        
✔
@
SimonCowell
Follow
I can't believe the news about Robin Williams. I am so sad. I never met him but just know he was a great guy. Rest in peace.


Good Morning America        
✔
@
GMA
Follow
John Travolta on the passing of Robin Williams:
Russell Simmons        
✔
@
UncleRUSH
Follow
RIP Robin Williams, one of the greatest. Deeply saddened by this news… http://bit.ly/VdP5nY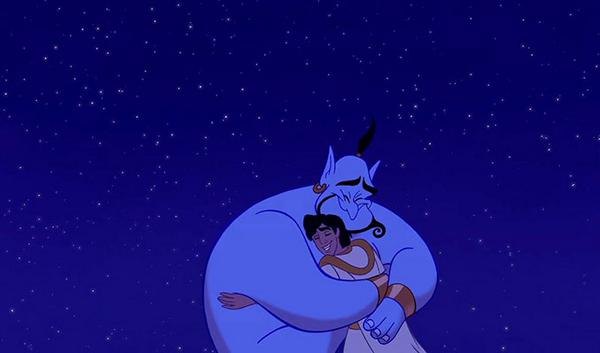 The Academy        
✔
@
TheAcademy
Follow
Genie, you're free.

Busta Rhymes        
✔
@
BustaRhymes
Follow
This #ROBINWILLIAMS death is unbelievable crazy… R.I.P. #LEGEND!!.
Bill Cosby        
✔
@
BillCosby
Follow
I'm stunned!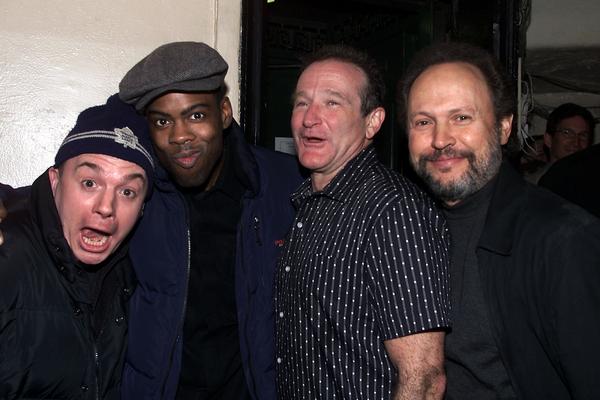 Global Grind        
✔
@
GlobalGrind
Follow
Photos that prove everyone loved Robin Williams http://bit.ly/1kXLfM8  #RIP
SHAQ        
✔
@
SHAQ
Follow
WERE GONNA MISS U BIG DOG, movies like POPEYE AND JUMANJI were my favorite. RIP http://instagram.com/p/rlFSnqQT2f/
Ben Stiller        
✔
@
RedHourBen
Follow
OK, I'll try. I met him when I was 13 and a huge fan and he was so kind and I watched him be kind to every fan i ever saw him with…

Taylor Swift        
✔
@
taylorswift13
Follow
Heartbroken for Robin Williams and his family.
Conan O'Brien        
✔
@
ConanOBrien
Follow
Absolutely stunned to hear the news about Robin Williams. It's unimaginable to me that we've lost such a genuinely funny and sweet man.

marc maron        
✔
@
marcmaron
Follow
We will re-post the @WTFpod with Robin Williams from April 2010 within the hour. The world will miss that guy. #RIP
Mindy Kaling        
✔
@
mindykaling
Follow
I am named after a character from a Robin Williams TV show when my parents still lived in Africa. He meant so much, to so many, so far away.
James Franco        
✔
@
JamesFrancoTV
Follow
Love to Robin Williams http://instagram.com/p/rlDme0S9QM/

Danny DeVito        
✔
@
DannyDeVito
Follow
Heartbroken
Neil Patrick Harris        
✔
@
ActuallyNPH
Follow
I am stunned and just reeling from the news of Robin Williams' death. He brought so much joy and heart to millions… Just, wow.

Zachary Quinto        
✔
@
ZacharyQuinto
Follow
"o captain! my captain! rise up and hear the bells. rise up – for you the flag is flung – for you the…
Robin was as sweet a man as he was funny. If you're sad, please tell someone.
So sad so funny http://www.whosay.com/l/hrp90iT 
RIP Robin Williams – a true friend to comedy. If you or a friend need help, reach out, the Suicide Prevention Lifeline is 1-800-273-8255.
Oh no this is terrible. #RIPRobinWilliams By all accounts he was pure love
Robin Williams the saddest of sad !! A genius with a huge heart!His death is awake up call !Wow go hug your family and loved ones!
Robin Williams made the world a little bit better. RIP.
I am so sorry about Robin. He was sweet and generous and kind as well as a comedic genius. This is just terrible news. #RIPRobinWilliams
We mourn the loss of our friend Robin Williams, who always made us laugh and smile.
I can't believe the news about Robin Williams. He gave so much to so many people. I'm heartbroken.
"o captain! my captain! rise up and hear the bells. rise up – for you the flag is flung – for you the…